2015 - 2020
Former Admin/Bureaucrat of Kyokou Suiri Wiki here
Date of retirement: Sztama927 (talk) 12:04, November 23, 2020 (UTC)
As I was an admin here, I was the one dealing with many elements of this site such as templates, infobox, css and other stuff.
Just in case. If you're not familiar wit the past templates/css and you need help with such thing you can contact me at Twitter or my Smule as I'll rarely visit the Wikia Fandom from now on.
Twitter = https://twitter.com/sztama927 @sztama927
Smule = https://www.smule.com/sztama927 sztama927
---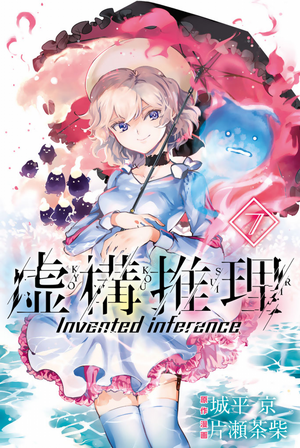 Kotoko Iwanaga
---
Hi. I have precognition.
Have a nice day.
---
Templates:
---
Community content is available under
CC-BY-SA
unless otherwise noted.